Careers and Job Opportunities for a Masters in Special Education
A masters in special education allows for many career options down the line. Between 2008 ad 2018, the US Labor Department projected the industry of special education teachers and educators to grow by 17%. Among the areas growing the fastest are autism and early childhood development. Schools are seeing a growing number of autistic students, some of which are diagnosed early on and others who are diagnosed well into grade school. Schools are eager to diagnose learning disabilities at an early age While many students who pursue a masters in special education go on to get their PhD in the subject, others choose some of the rewarding careers that can be obtained with a masters in special education. What do these careers include?
Special education teacher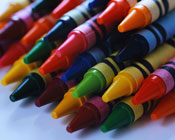 Some schools, both public and private, have teachers who work exclusively in special education, usually working with a small group of students at a time. This teacher may be employed by the district (or single learning institution in the case of the a private school) and travel from school to school for specialized classes. These students will also have special education teachers in the meantime, but those teachers usually do not have their masters in special education. Those with a masters in special education may create a general lesson plan for teachers at various grade levels or target what learning objectives should be mastered for a wider age group. For the latter, a teacher with a masters in special education can create a lesson plan that covers students in first through third grades or sixth through eight grades. Often students with special education needs are at the same learning level for a few years versus students who develop new skills and master new goals with each grade level they pass.
Special education curriculum/textbook writer
While districts and private schools may bring in a contract teacher with a masters in special education to facilitate teachers who work in the classroom daily, you can also have a career in this field working as a curriculum and textbook writer. This position calls for those who have worked in education and have their masters in public education, as it typically involves working with others in academia. In this position, you will write textbooks for special education students over general subjects and in some cases, create the work books and learning materials that coincide with these textbooks. As technology becomes the norm in the classroom, this position may also involve meeting with web developers to create intriguing, educational online tools for special education students.
IEP teacher
An IEP teacher is an individualized education program teacher. These teachers may work at one school or they might travel throughout a district or set of schools to offer one-on-one education for students. A student meets with an IEP teacher a couple of times a week depending on the program and gets the individual attention they need to excel throughout the remainder of the week when they are working in a standard classroom format. IEP teachers typically specialize with a certain learning disability such as autism, students who are blind or deaf or students who suffer from ADD/ADHD and need to be thoroughly engaged for learning new material. IEP teachers are employed by both public and private schools and there's a growing need for them in various areas special education. IEP teachers often have a psychology background that allows them to interact with special needs students in a way that's effective and comfortable for the child.
Types of Degrees and Programs for Masters in Special Education
There are several areas in which a masters in special education can further specialize in. This typically increases a teacher or educator's earning potential, as there are many programs that ask for a teacher to be an expert in a certain sect of special education. These sects can include, but are not limited to, autism, the hearing impaired and the blind. There are substantially more male students who suffer from autism than female and about 13% of autistic students suffer from a learning disability. There is also a growing number of students who are deaf or blind and also show signs of autism, creating a new area for educators to explore as the rate of autism grows in the United States. There are also programs for students who have the mental capabilities to learn at a standard pace, but are disabled by their physical impairments such as cerebral palsy and muscular dystrophy.
Complete Collection Schools with Masters in Special Education Degree Programs
(Sorted Alphabetically by State)
AL AK AZ AR CA CO CT DE DC FL GA HI ID IL IN IA KS KY LA MD MA MA MI MN MO NE NV NH NJ NM NY NC ND OH OR PA RI SC TN TX UT VT VA WA WV WI WY